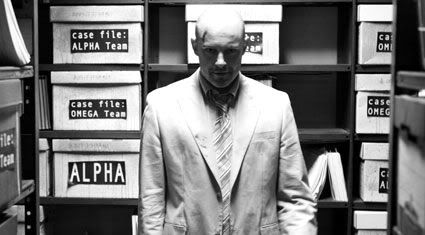 Operation Endgame (2010)
Director:
Fouad Mikati
Writers
:
Sam Levinson, Brian Watanabe
Cast:
Rob Corddry, Ellen Barkin, Maggie Q
MPAA Rating:
R
Synopsis:

A top secret team of highly-trained assassins wage hyper-violent war amongst themselves after their leader is murdered.
Thoughts:

It may be loud, crude, and needlessly violent, but up-and-coming director Fouad Mikati's feature-length debut
Operation Endgame
is an ungodly amount of fun. The script is extremely witty, the action is surprisingly brutal, and the cast is simply top-notch. And while Ellen Barkin, Jeffrey Tambor, Ving Rhames, Bob Odenkirk, and Zach Galifianakis are in full force, the film pretty much belongs to Rob Corddry. His shtick is essentially one note -- deliver expletive-laden dialogue laced with obscene imagery -- but it certainly keeps the film afloat during its slower moments.

Operation Endgame

, much to this unapologetic action nerd's giddy delight, is thoroughly enjoyable, a near-perfect blend of unflinching action and mean-spirited humor. Quite the accomplishment for a filmmaker's first time out of the proverbial gate.
Recipe For Success:

Rob Corddry's Foul Mouth + Some Surprisingly Brutal Fights + One Nose in a Paper Shredder